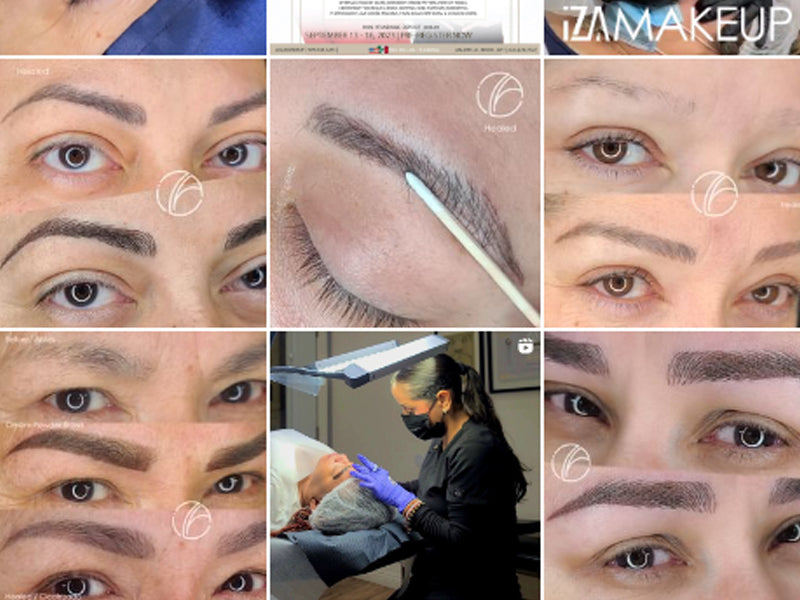 Frequent Asked Questions about our Beauty Services.
A consultation is always encouraged so Jenny can asses you the area that is going to be treated and determine if you are a candidate and go over your options.
If you have previous work done on your eyebrows or any area of interest please send over a clear photo of your eyebrows in good light without makeup.

In addition, it is important to schedule an appointment for a consultation to be able to determine what your options are.
The procedure is in two sessions, the initial one and the retouching after between 5 to 8 weeks. Normally it takes from 1 year (microblading) to 2 - 3 years (PowderBrows) to do an annual retouch and it all depends on the procedure, skin, age and how the area of ​​the procedure is cared for.
We cannot perform the procedure on those that are: pregnant, breastfeeding, diabetic, taking blood thinning medication, or have an autoimmune disorder, or have recently completed chemotherapy.
If you have any medical condition or are on medications you are required to consult first with Jenny to determine if you are a candidate.  
If you have any contraindication and still book an appointment, the procedure will not be performed and your deposit will not be refunded.
To schedule your appointment, a non-refundable deposit of $50-$100 based on the service. The remaining balance will be processed on the day of your appointment. No refunds will be given on any services performed.
No refunds on deposits due to cancellations or no-show or for any reason on the clients behalf the day of your appointment. Deposits are not transferable to anyone other person or treatment.
I don't like to say it hurts or it's painful, I like to say there is discomfort. You can feel it but it is something you can tolerate. It is more the thought of you knowing what is going to happen that makes you nervous and not so much pain. Does that make sense?

You will feel me working on you and pressure me to stretch the skin, but that is all. If it makes you feel better, I always make sure you are comfortable and I do apply numbing cream. Most of my clients fall asleep during the procedure.
Yes, we offer payment plans through Cherry. Get pre-approved before your next appointment. Applying won't harm your credit! https://pay.withcherry.com/izamakeupla
Yes, we have eyebrow trainings available. For more information you can schedule a call with Jenny or visit our training course page.
Subscribe to our newsletter
Join our mailing list - no spam!